GemeSquare
The GemeSquare™ is Gemewizard's color-communication software application. With GemeSquare™, you can precisely define and communicate accurate gemstone colors to your customers and suppliers.

GemeSquare™ also offers you to catalog your stock by color and match the requirements of each and every customer. With GemeSquare™, you can get future orders for specific colors and take an order even if you do not have it in your stock. You can even use color matching to offer supplementary products to your customers and increase sales.

Using GemeSquare™'s accurate and precise color definitions, you can produce consistent and documented stone & jewelry appraisals for your customers and for insurance purpose
PLEASE NOTE: GemeSquare™ is fully integrated with GemePrice™. The color defined by the GemeSquare™ can be used to locate the price of that color-bearing stone. An online smartphone version of GemeSquare is available to download free of charge.
Need color communication and gem pricing?
GemePrice

Looking for GemeSquare smartphone app?
Downloads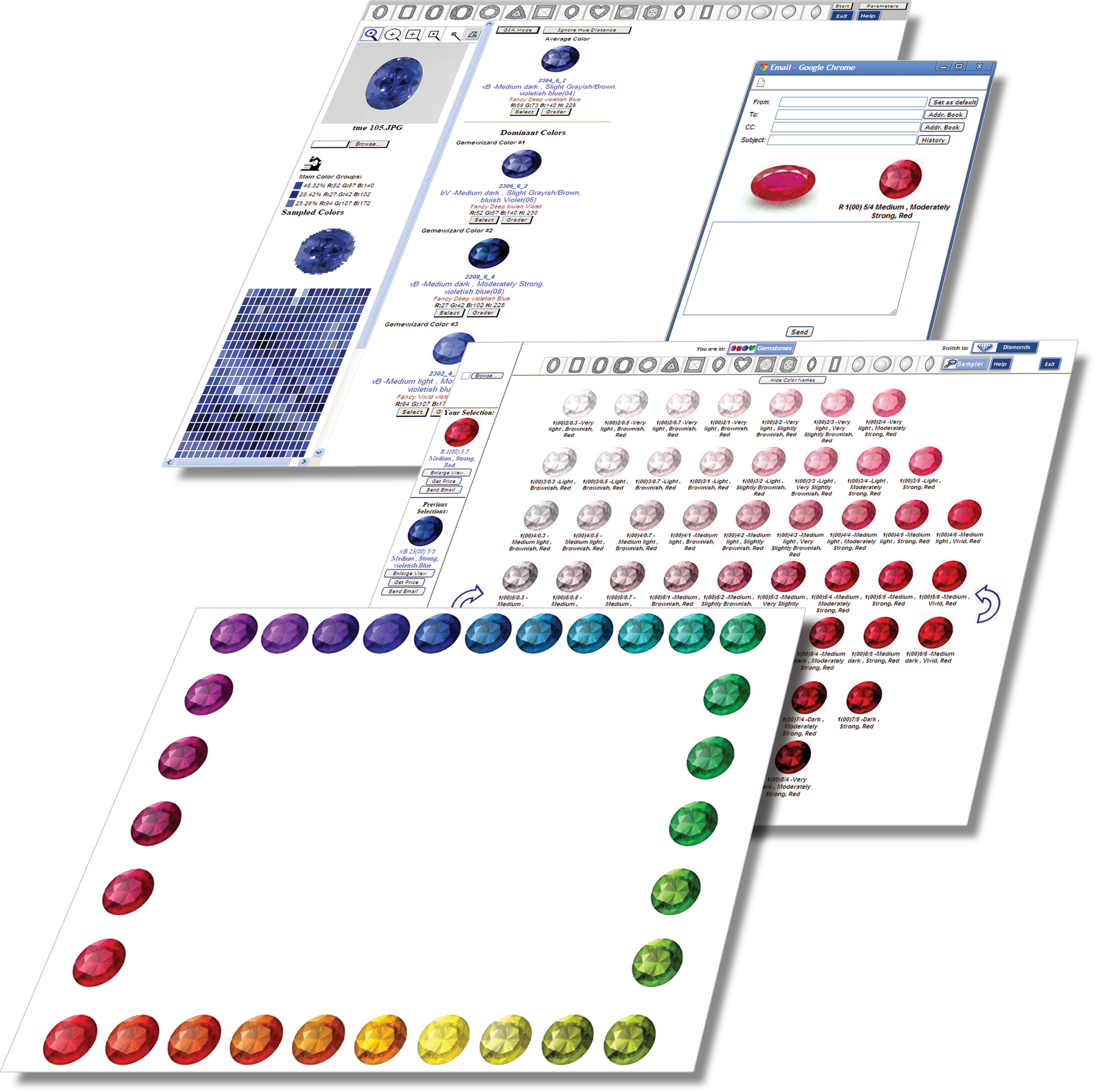 Main Functions / Key Features

Color Resolution
As does the Gemological Institute of America (GIA), GemeSquare™ identifies 31 master color hues, with each visible in six tones, and each of those in six levels of saturation, resulting in 1146 colors.

Shapes and Cutting Styles
Every resultant color image can be generated in 15 most popular polished gemstone shapes.

Color Communication
The smartphone version enables the communication of colors via SMS, email, WhatsApp and more. The local version creates email messages enabling the color information to be sent to a third party.
This ensures that the exact gem's color is communicated between parties, without any significance as to the quality of the actual gem's image, even when the other parties do not have the GemeSquare™ software!